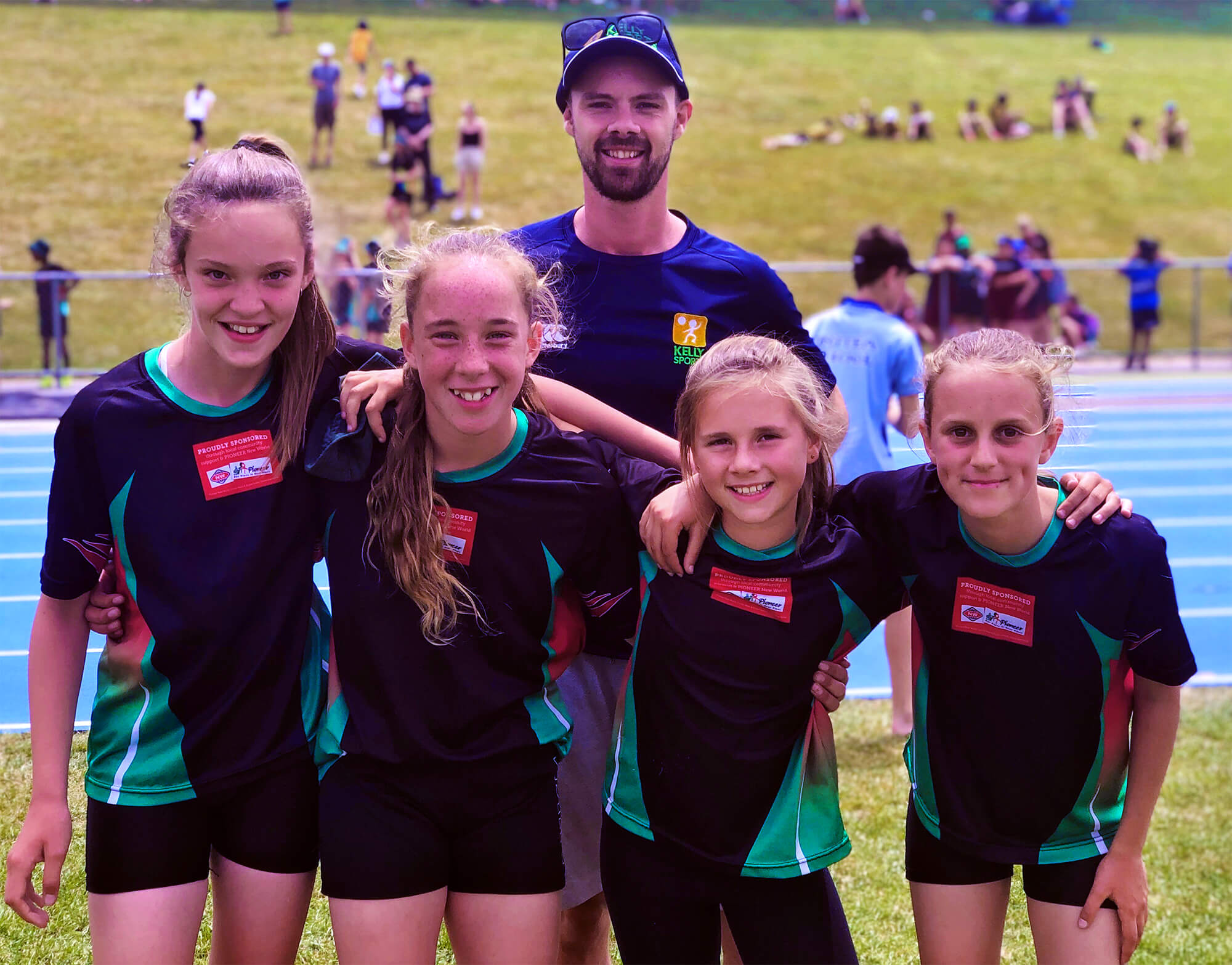 Zac Topping's love of athletics started at secondary school. Feeling bored during a school competition, he entered the hundred-metre race on a whim and, to his surprise, came second.
Initially not a sports fan, he discovered that giving things a go – even things you're not sure you'll like – can spark a lifelong passion, and that's a message he is keen to share with the kids in his programmes. Today, he is involved in the national 4x100 meter squad with a goal of qualifying for the Commonwealth Games and has represented New Zealand at the Oceania Games.
They fill you in, they answer every question you have, and the help is always there if you've got questions, which is great.
Zac Topping
Kelly Sports Manawatu Franchisee
Zac grew up in Levin and went to university in Palmerston North before taking up a role at Sport Manawatu. Initially a community sport advisor, he progressed to managing two indoor sports facilities in Wellington that accommodated over 500 teams playing indoor soccer, netball and cricket. After that, Zac became an event team leader, running triathlons and community events, as well as looking after funding.
However, Zac soon realised that he wanted to be in control of his own business, growing it from the ground up, making his own decisions, and hiring his own staff. He also wanted a job that allowed him time to train, walk his dog, and play his guitar. So when a friend suggested Kelly Sports to Zac, it sounded like exactly the kind of opportunity he was looking for.
"Honestly, I had no idea how to start a business from scratch," Zac says. Being his own boss was a huge motivation, as was the opportunity to work from home. He'd never considered coaching children, but his love of challenges and learning new skills encouraged him to take the plunge. He says the training he received in the first year was awesome. "They fill you in, they answer every question you have, and the help is always there if you've got questions, which is great."
Being goal and task-oriented, Zac has been able to set himself challenges every year with his business plans, and "almost every time, just smashed them." In his second year, he was named the new franchisee of the year at the Kelly Sports annual awards, and the following year won the trophy for the best overall franchise. Currently, he has between seven and twelve staff and is concentrating on in-school-hours work that provides his team with an excellent work/life balance. Using his background in funding, he has recently introduced a programme that gave 2,000 children free water safety lessons.
Life as a business owner hasn't been all smooth sailing – Zac says that he needed to learn a lot when it came to managing and recruiting staff and that accounting, in particular, was a big challenge. But when help was needed, someone from Kelly Sports would physically fly down to visit him and provide the support that was required.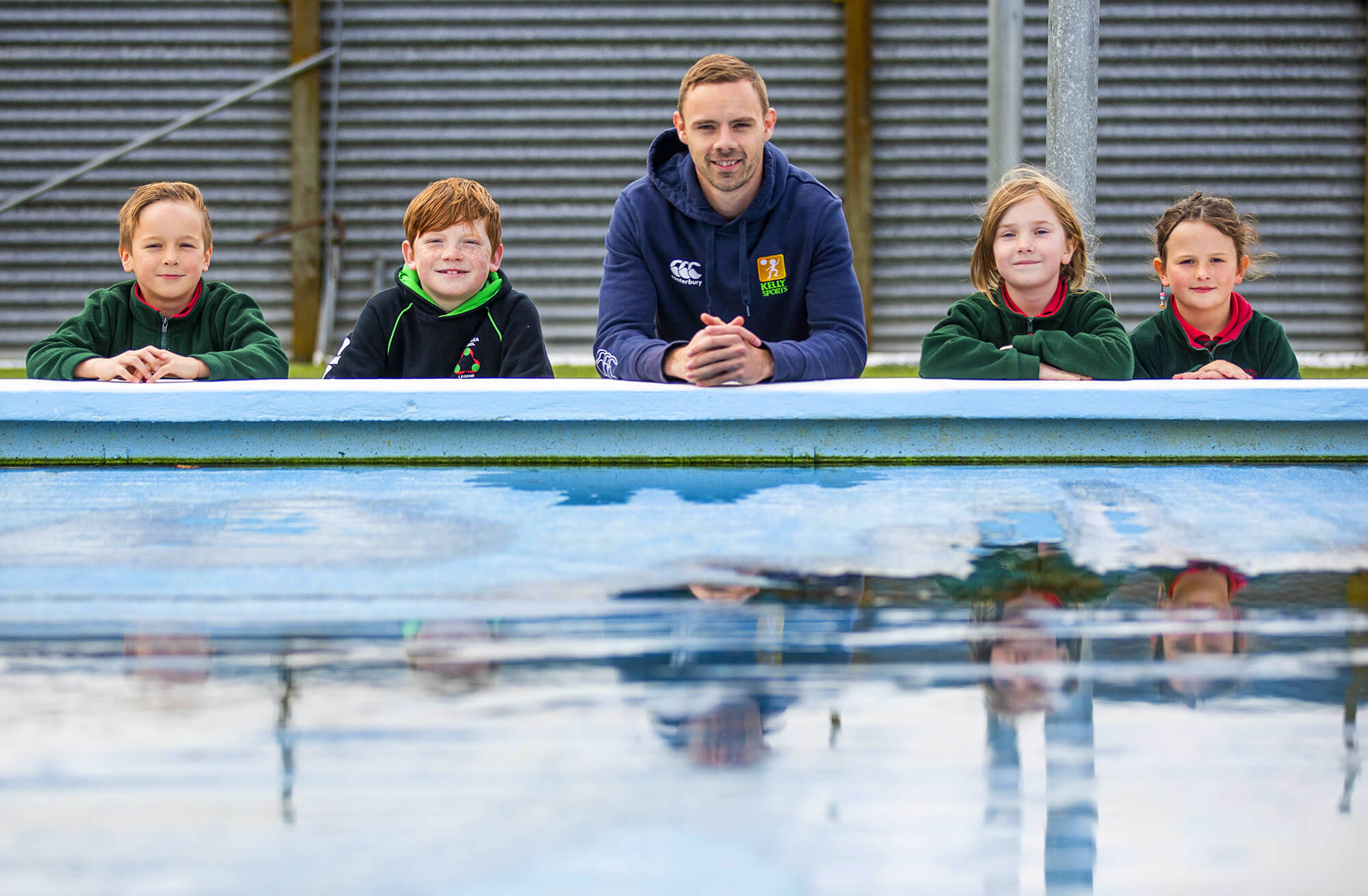 When he first started running his Kelly Sports franchise, Zac admits that he was very nervous, but says that getting started was super easy. With the tools provided, such as the "Kelly Way" of coaching, he was amazed at how fast he had entire groups of children engaging with his programme. "The way we coach is all about fun, all about the energy," he explains. It's a skill he now passes on to the employees who coach for him, while he takes on a more managerial role.
In terms of lifestyle, Zac says he is making good money that he could happily continue to live on, and that the franchise is now an investment that he could on-sell if he wanted to – to the right person, of course! He lists the highlights of owning his own business as having the freedom to be creative and do his own thing, and ability to grow, and the empowerment that comes with those things.
Zac describes his job as a "feel good" role. He says working with kids and schools is "more rewarding than I expected". The amount of gratification he's received has been a real eye-opener – seeing how much the schools appreciate his coaches, being able to get them funding which makes their jobs easier, and watching kids go from having skills to wanting to join a local team.. "It just feels really good to be able to make a difference in so many people's lives."